Affinity Designer - the designer's new best friend
When a nicely designed application comes out, it always warms up my heart. And when it's a designer application at the same time it's a straight orgaaass….it is nice to see.
Affinity Designer by Serif is a vector based graphic design software (just like Adobe Illustrator or Inkscape) developed for graphic designers . The open beta has started on June 9 2014, and since then they have already added a TONS of new features. During the beta it is available to download for everyone.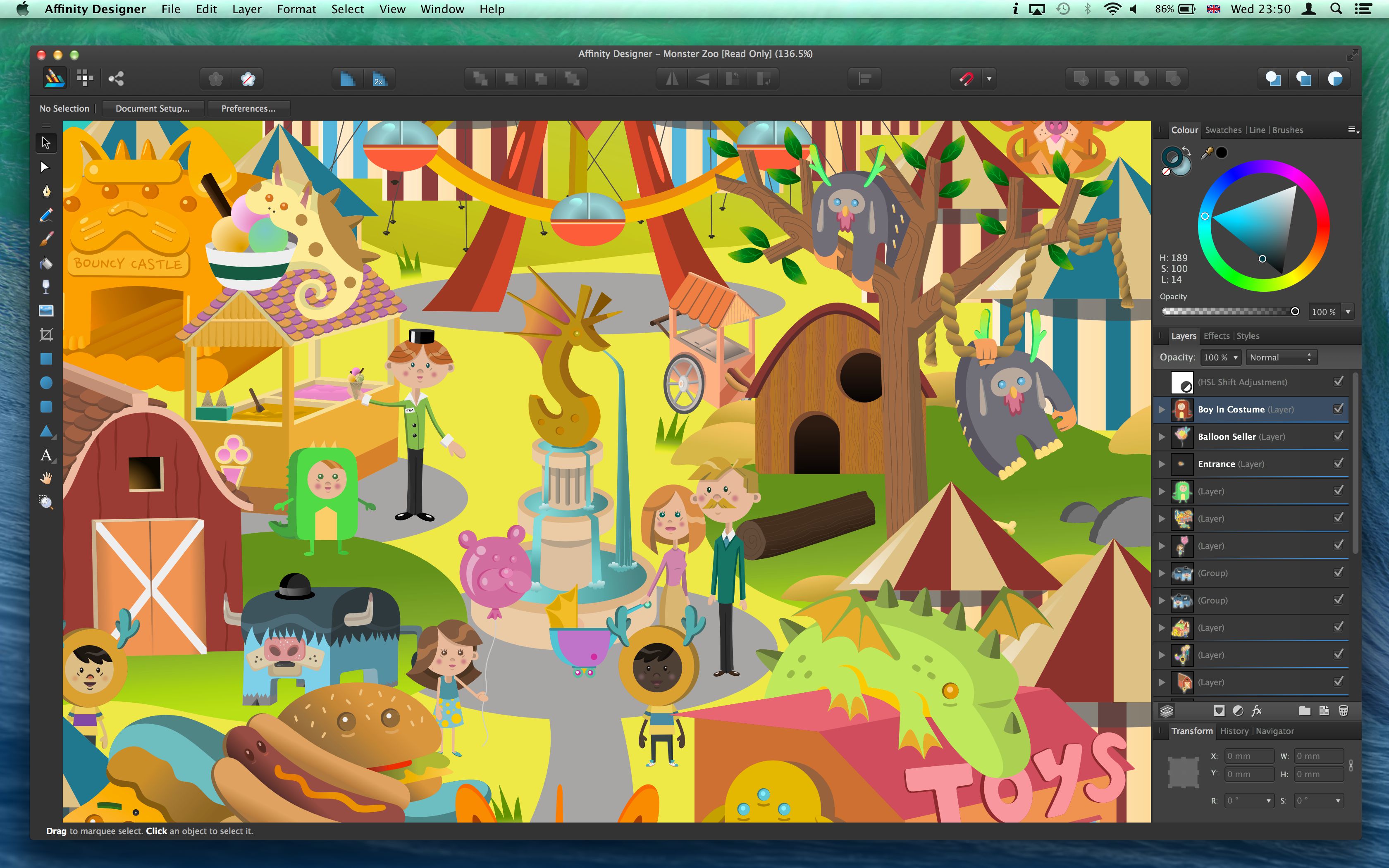 The good news is it is free to download (right now). The bad news is, it is only available for the mac.
As we can see on the site of the developers, some brothers of the app are coming as well, named Affinity Photo (=Photoshop) and Affinity Publisher (=InDesign). These tools are specially developed for the mac, meaning that their interfaces will be intuitive and familiar to all mac users, they handle trackpad gestures nicely and smoothly etc. .
I haven't dove into it deeply yet, but the first impressions are quite convincing.
Fortunately, Serif will not follow Adobe's subscription model, meaning that the software will be available by one purchase. After beta, Affinity Designer will be found in the App Store for £35 (-> must buy).
Nice to see that Adobe's getting more and more challengers (Sketch 3), quite sad that the industry is / used to be based on one individual company's software package. This understandable state let Adobe to increase its prices to the sky, too bad.
But anyway, Affinity is here and it has already got me. Give it a try for yourself as well, and download it here.